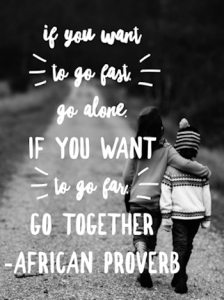 Couples Counseling
Your Relationships Are Worth It…
Are you feeling unloved and disconnected?
Constantly criticized?
Maybe you and your partner have the same argument over and over, and nothing gets resolved.
Or you've given up fighting and function like roommates, feeling more alone when you're together than when you're apart.
Or you've been betrayed, and don't know if you can trust again.
Or maybe your relationship with your children or parents has become toxic…when our core relationships feel broken, we feel broken.
First — know that you are not alone. Many people struggle with these issues.
Second — know that your pain is very real. As a human being, you are hard-wired to need connection. When you lose connection, your system is flooded by emotional distress signals.
Third — know that things can change. Couples therapy can transform relationships. Marriage counseling can save marriages. Family therapy can bring peace to families.
Improving your relationships is one of the most powerful ways you can improve your life. I help couples and families reduce conflict and increase connection, fun and love using a proven therapeutic approach called Emotionally-Focused Therapy (EFT) and Emotionally-Focused Family Therapy. Developed by Dr. Sue Johnson, EFT is an evidence-based approach with a track record for helping couples. The therapy is built on the science of attachment, a well-researched field of study about the basic needs for bonding shared by us all.
Safe, loving connection is the cornerstone of all mental health. If any relationship in your life needs repair, EFT therapy can help.
Start the journey…
Schedule your free phone consultation by clicking the button (above). I'll call you, and we can discuss whether together we can help transform your relationships…and your life.
I look forward to speaking with you-
Macdara MacColl, LMFT
Certified EFT Couples Therapist
Couples Counseling of CT
1110 Boston Post Road
Guilford, CT
(And by the way…just call me Mac.)
Or you can email…
If you're more comfortable starting out via email, please use this form. Let me know what sort of information you're looking for so I can best answer your question. I truly consider it an honor to help couples, so please don't hesitate to ask…